Search Engine Optimization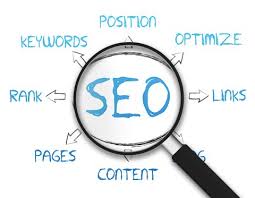 If your website is not listed at the top of the first search page you are being passed by potential customers. You have to be seen to be successful on the Internet. Top of Google is the solution for SEO! As a search engine optimization and social media agency they have the knowledge, experience, and tools to help businesses improve their search engine ranking for increased site traffic flow, more call volume, and improved sales.
Search Engine Optimization is No Longer an Option!
SEO is no longer an option, but a necessity for business success. It has become a required expenditure of the advertising budget. If your website is not optimized you are not receiving the business that is available on the Internet. Millions of people use search engines daily to find the products and services they want. If your website is not recognized by web crawling software search engines and customers alike will pass you by. Top of Google creates fresh textual content for your website using keywords that are relevant to your industry. Google web crawlers see this content and relay this information to the search engine. The next time a customer types in a relevant keyword the search engine will recognize your site value and suggest it to the customer.
We are the New Yellow Pages!
The more visible you are to search engines, the more visible you will become to customers locally, nationally, or around the world. SEO allows you to spread brand awareness, direct site traffic, and increase sales. Top of Google does all of the hard work for you. Their SEO experts perform keyword analysis to find the best keywords to direct customers to your site. We will provide real results immediately, not just a promise of optimization for your website…not just a hope that you are submitting to the search engines correctly. We have the long-term solutions to optimization, which your company will benefit from for years!
Call Today! (877) 867-6346 ext. 311