How Website Optimization is Beneficial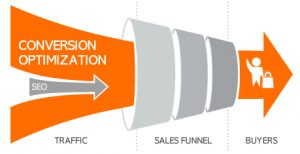 Without website optimization your website is receiving hit and miss searches by potential clients. The goal of search engine optimization (SEO) is to increase the amount of relevant search keywords within the websites content, in order to make searches more easily read by engine crawling and indexing software. Search engines use crawling software to search, analyze, and index keywords into a database. Sites that have a satisfactory number of relevant keywords are picked up by web crawlers and directed to the Internet user. The search engine optimizers of Top of Google are experts in organic listings and search word popularity. They perform keyword analysis for each client, then write press releases using the content of the client website using imbedded keywords to drive the most accurate traffic to the site.
Make the Top 10 in Google
For organically created, search engine optimized press releases companies can rely on the professional SEO services of Top of Google. Their SEO services enable clients to achieve two new listings of their company in Google each month. It is essential for a company to be found in Google for a relevant online presence. Improved listings equal greater visibility. Greater visibility equals increased brand awareness, phone calls, and profit.
Website Optimization Equals Fast Results
Sign up is fast, easy, and secure. Vital information is gathered through an online form. Top of Google will provide a comprehensive package that facilitates the creation of a press release. They will then create SEO press releases using relevant keywords, content, and any information the client chooses to provide. These press releases are then distributed to the proper channels in order to achieve positioning on the first page of Google. Contact Top of Google to improve your websites visibility. Call (877) 867-6346 ext. 311.
For more information about website optimization.