Improve Website Ranking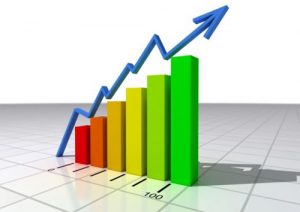 Do you want to receive more traffic to your website? A higher ranking and stronger position in Google search will enable you to boost traffic flow to your website. How can you improve your website ranking? Simply call Top of Google! Our search engine optimization experts have the experience, knowledge, and tools to help you improve your online presence by elevating your search ranking through advanced search engine optimization techniques.
Let Top of Google be your Search Engine Optimization Agency!
Our team of professional search engine optimization experts, keyword analyzers, and writers work together to create fresh content for your website in the form of SEO web articles that use strategic keywords for your industry. We offer press release distribution with an edge, and blogs that are relevant to updated content. Each media item created is optimized with relevant keywords and phrases that will draw attention from Google web crawlers and improve your ranking. Google loves to be fed updated content. When customers use Google search to find a product or service that you offer, the search engine will provide them with a link to your company website. We give you results with guaranteed placements!
Top of Google is the Solution for SEO!
85% of all web traffic comes from search engines. 60% of these searches never go past the first page of search results. You want to be on the top of the first page of Google so that customers will see your website and choose you over your competitor. Top of Google will raise your search engine ranking to the top enabling you to increase traffic flow, call volume, and sales. Take your Website Ranking to New Heights with Top of Google!
Call Today! (877) 867-6346 ext. 311