Investor Relations Services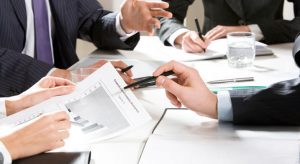 Top of Google provides a broad range of Investor Relations services to healthcare, biotechnology and information technology clients. We partner with emerging private and public companies to build awareness to optimize shareholder value. Our service is based on a proven track record in capital markets with many investor contacts and technical knowledge we are dedication to our clients' objectives and investment goals.
We have developed a "Client as Partner" approach to work together. We strive to effectively communicate the value proposition, building momentum for the investment. We begin with extensive due diligence as we partner with each client to gain a high level of understanding of their business and the opportunities. Armed with information, we provide each client clear recommendations and actions related to corporate communications, investor outreach, and capital markets advice. Our recommendations and actions are specifically tailored to help each client achieve the investment goals.
Investor Relations services include:
• Investor relations press release and media distribution strategy
• Website investor links including website design and hosting
• Communications for major clinical and regulatory milestones
• Quarterly reporting of financial information with press releases
• Presentation development, training and communications support
• Event management for investor conferences, conventions and meetings
• Make presentations at investor meetings script and Q&A preparation
• Networking at investor conference and invitations for meetings
• Venture capitalist and investment banking introductions
• Provide family fund and institutional investor contacts
• Investor road show coordination and invitations
• Peer monitoring and competitor analysis reports
• Vendor management and contact list management
• Pre-IPO advice and communications strategy
• Exit strategy analysis and crisis communication