Our Customers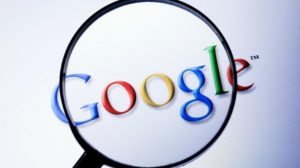 As a Search Engine Optimization and Social Media Agency, we provide a diverse selection of services to meet the individual needs of our clients. We work with industry professionals that include attorneys, dentists, physicians, and promotional product companies. We help mid-cap to Fortune 500 companies to dominate on the top of Google, Yahoo, and Bing.
Experience the Power of Being at the Top Page of Google!
Once you sign up for Top of Google services, you will have a phone conference with one of our knowledgeable representatives. He or she will discuss a comprehensive package that facilitates the creation of website textual content, article pages, blogs, and press releases that we will distribute to the proper channels in order to improve your online presence, build brand awareness, and increase targeted traffic flow to your website. These actions will then cause your search engine ranking to rise allowing you to achieve positioning on the first page of Google.
Capture more Market Share Every Month!
Upon completion, every month you will receive a copy of the distributed content as well as links to Google's website, which will have the media positioned in the organic (regular) listings. We guarantee placement with real results immediately. Contact Top of Google today and see how we can benefit your business!
Call now! (877) 867-6346 ext. 311.