Social Media Agency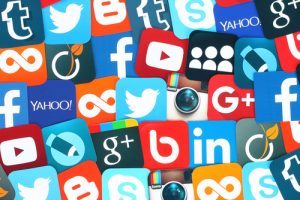 Our social media experts can help you expand your social marketing success with YouTube, Facebook, Twitter, and Google +. With Top of Google as your social media agency, you can expect us to provide:
Video SEO! We are experts at getting your video to the top of YouTube!
We provide tens of thousands of Facebook fans and Twitter followers to your website in less than a month!
Social Media Marketing Success
Social media is powerful. Millions of people use popular social media sites to connect, share, and interact with friends, family, and businesses around the word. It has become a powerful tool for businesses to interact with their customers and create deeper relationships. Social media sites have become the perfect outlet for companies to promote their products or services and spread awareness of their brand. Top of Google help companies to build their social media site fan bases and increase traffic to their sites. We have a high PR rank network of quality links and employ link building campaigns each month to your website. This link building process will generate traffic flow from your website to your social media sites and back to your website. This loop will direct more customers to your business and increase sales and profit!
Best SEO Solutions
We have the best long-term solutions to optimization! Through our optimization services, your company will not benefit from short-term search ranking improvement, but you will see benefits for many months to come. We put the proper tools in place to help your company generate traffic, increase sales, and lead to new customer growth. Search engine and social media optimization are not gimmicks. They are necessary to the growth and vitality of your business's presence online. We have the knowledge, experience, and tools to help you make the most of your Internet resources. Let Top of Google show you what social media optimization can do for your company!
Call Today! (877) 867-6346 ext. 311