Website Content Optimization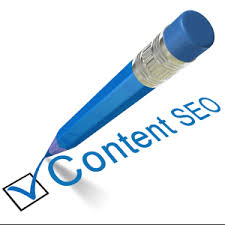 Search engines such as Google rank your website based on a combination of keyword relevancy in Meta tags and site/page content. The keywords that are used within the Meta tags should in fact be mirrored in the website content. Though this process may sound simple, website content optimization is actually a precise process. Call it SEO science if you will. Keywords must be viewed as relevant and important to Google. They must have a proper balance. Too little keywords will make a site invisible. Too many keywords will cause a site to be penalized by the search engine. The SEO experts of Top of Google have the knowledge and experience in search word popularity and organic listings to help businesses to improve their contents relevancy through website content optimization.
Top of Google Delivers Results
Top of Google performs keyword analysis that provides them with an appropriate listing of vital keywords for the product or service offered. These keywords are then placed  specifically throughout web articles and press releases to increase the page ranking and targeted traffic flow. As the website ranking improves, Top of Google provides a copy of the press releases and links to Google's website showing the position of the website in the organic listings.
SEO Management for Continued Placement
Top of Google will help your website raise its rank status to the top 10 in Google, then work to help maintain this elevated position. They provide SEO management by adding two new optimized press releases to your website each month. Regular relevant content will invite Google to visit your site, therefore building your site importance to search engines. Let Top of Google help you get noticed by Google search and be found by customers. Call (877) 867-6346 ext. 311.
For more information about website content optimization.